Enter content here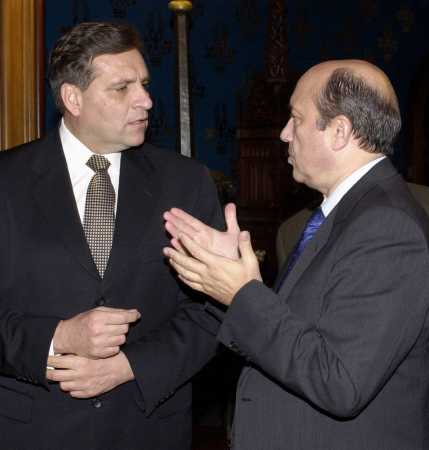 Macedonian President Boris Trajkovski, left, speaks with Russian Foreign Minister Igor Ivanov during their meeting in Moscow, Monday, Oct. 29, 2001. Trajkovski called on the international coalition against terrorism on Monday to extend its influence to stopping the unrest in his nation. (AP Photo)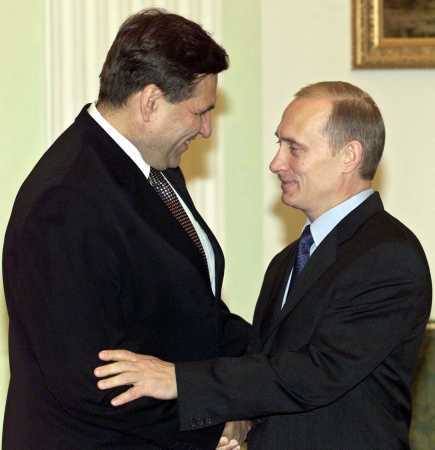 Macedonian President Boris Trajkovski, left, is welcomed by Russian President Vladimir Putin during their meeting in Moscow's Kremlin, Monday, Oct. 29, 2001. Trajkovski called Monday on new international coalition against terrorism to extend its influence to stopping the unrest in his nation. (AP Photo/Yuri Kochetkov, Pool)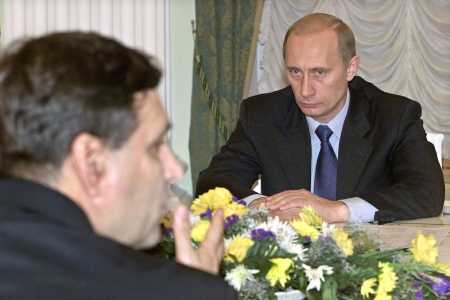 Macedonian President Boris Trajkovski, left, speaks while Russian President Vladimir Putin listens during their meeting in Moscow's Kremlin, Monday, Oct. 29, 2001. Trajkovski called Monday on new international coalition against terrorism to extend its influence to stopping the unrest in his nation. (AP Photo/Yuri Kochetkov, Pool)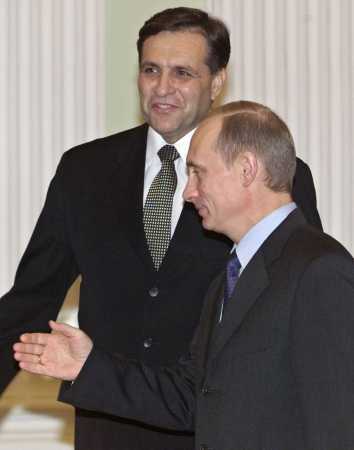 Macedonian President Boris Trajkovski, left, is welcomed by Russian President Vladimir Putin during their meeting in Moscow's Kremlin, Monday, Oct. 29, 2001. Trajkovski called Monday on new international coalition against terrorism to extend its influence to stopping the unrest in his nation. (AP Photo/Yuri Kochetkov, Pool)
Macedonia shooting is worst incident in weeks.
AP
SKOPJE, Macedonia (AP) -- Shooting broke out Sunday in northwestern Macedonia, seriously injuring a police officer in the worst violence in weeks, state television reported.

The shootout came less than two days after Macedonian and ethnic Albanian leaders said they reached a compromise on a dispute that had stalled implementation of a peace accord.

State television said ethnic Albanian rebels who have officially disbanded launched the pre-dawn attack 14 miles west of Skopje. A police officer was hospitalized in the attack, but the report did not give further details.

A top member of the rebel group reached by telephone declined comment, but said on condition of anonymity that his men were "very unhappy" with the recent agreement.

Government and police officials were not immediately available for comment on the shooting.

European Union security chief Javier Solana said Friday that leaders for Macedonian and ethnic Albanian political parties had resolved disputes over constitutional changes.

The announcement raised hopes that parliament, set to convene this week, might adopt reforms called for in an August peace accord.

The Western-brokered deal ended six months of clashes between Macedonian forces and insurgents who took up arms saying they were fighting for more rights for their people.

Ethnic Albanians make up a third of Macedonia's 2 million population.

The rebels agreed to surrender 4,000 weapons to NATO in return for political reforms.